We had a great time attending The Mowbray School Transitional event and the Tynedale Jobs Fair over the last week, promoting the amazing work that Dilston College do to create a wonderful environment for our young people.
At the Mowbray School Transitional event on Thursday 21st. We were able to speak to lots of students and parents about Cambian Dilston college and all that it has to offer. We gave out lots of prospectus and told people about our website and virtual tour.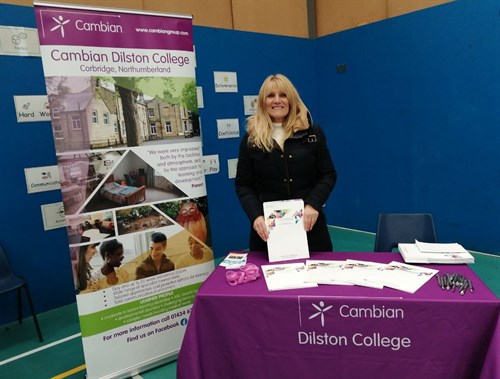 Our amazing staff, Jimmy & Richard took part in an interview with Hexham TV at the Tynedale Jobs Fair, where they spoke about the rewarding work they do at Dilston, Thank you Jimmy & Richard!