Cameron Jacobs, aged 14 and a student at Grateley House School has recently had his talents recognised by the Sarum Rotary Club, who have offered him a full-scholarship. Cameron was selected from a number of young applicants keen to get invited to undertake world-class mentoring for a full year with the True Athlete Project (TAP).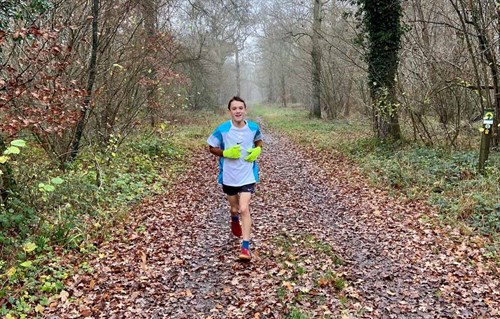 The programme partners stand-out, young athletes from across the globe with mentors who are current, or former international-level athletes, including Olympians and Paralympians. The training undertakes a curriculum focused on the mental and emotional strains of high-level sport, teaching resilience and overcoming mental obstacles. 
This is a huge achievement for Cameron who already faces challenges presented by Asperger's Syndrome, ADHD and Growth Hormone Deficiency. The full extent of these conditions were only realised during his transition to secondary school, at Grateley House School, resulting in a new challenge for him during his later education.
He already has a passion for helping others, raising £1500 for young musicians by running 58km through Avon Valley. Cameron says he wants to encourage others with hidden disabilities, showing that they can achieve great things through sport:
"People think my Autism and ADHD are disabilities and barriers, but when it comes to running, I feel like they give me a super-power that enables me to just keep going."
Cameron isn't letting any of his conditions prevent him from running at the Olympic Games!
Andrew Longland, from Sarum Rotary Club, was part of the team that assessed the applicants. He said:
"We were astounded by the quality of applications. Cameron appeared to be the sort of young athlete that would benefit greatly from having a world-class mentor who can help him with the mental resilience needed to compete at the highest level."
We are so proud of Cameron's story, and wish him the very best of luck on his scholarship. Congratulations!