Our CAMHS has been carefully developed to offer a unique service aimed at providing an alternative setting for those needing to transition through our care pathway.
Our combination of relational and physical security, extensive treatment and therapeutic programmes enables us to care for people who may be ready to step down from a secure settings or who are currently placed within a young offender institution or similar.
We work in partnership with Early Intervention and community based CAMHS teams to support young people who would benefit from a more structured environment and inputs in order to prevent further hospitilisation or possible incarceration.
CAMHS Tier-4 referrals (Cambian Willows) and their initial assessments are managed by NHS England, http://www.england.nhs.uk/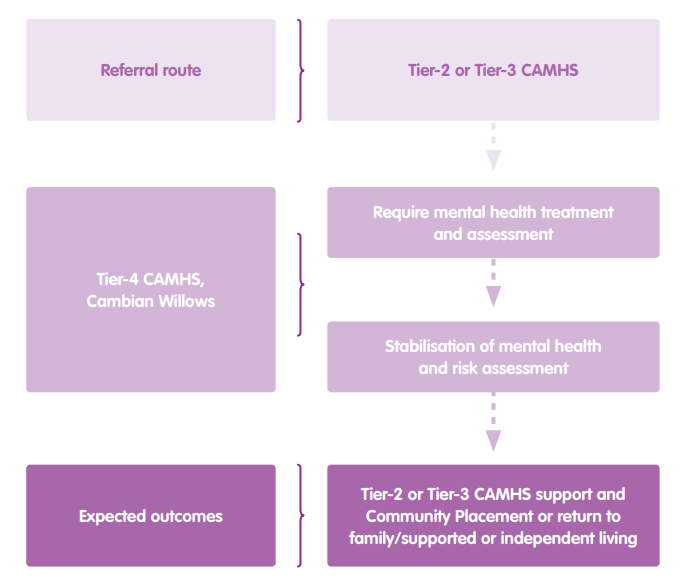 If you would like some advice or more information on our services and what we can do for you, email us here, or call 0800 644 6170 to discuss a referral in confidence.