Cambian Potterspury Lodge School
Towcester, Northamptonshire, NN12 7LL (Map)
Phone: 01908 542912
➜ Potterspury Lodge School Prospectus (Download)
Cambian Potterspury Lodge School supports and educates students with Aspergers Syndrome and other associated challenges within the autistic spectrum, offering pupils aged 8–18 a differentiated, engaging and challenging curriculum.  Our school is a 52-week residential provision which also provides day-student placements.  Staff are highly experienced and trained in supporting young people with communication challenges and sensory needs, learning difficulties such as dyslexia and dyspraxia, and mood barriers including depression, anxiety, ADHD, OCD and Tourette's syndrome.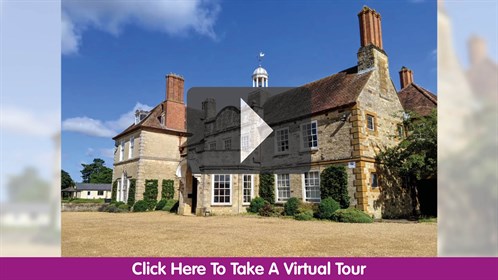 Our shared vision and ethos are vitally important parts of our school identity.  Potterspury Lodge School strives to develop self-confidence and self-esteem within our learners; establish an enduring respect for, and interest in, other individuals and groups within our local community and within our wider multi-cultural society; establishing a culture of ambition and success within our autism-friendly and autism-specialist environment.  Staff are friendly and enthusiastic, highly-experienced, hold a range of appropriate qualifications and regularly participate in targeted CPD processes.
Beyond our timetabled school hours, Potterspury Lodge School offers our residential students an extended, engaging and varied pastoral curriculum.  Within the residential-home context, varied organised activities, structured task-setting, supplementary education and opportunities for physical exercise are all established as integral parts of our provision, as are appropriate opportunities for off-site visits. These extensions of our educational provision are all managed with the skill and sensitivity that is to be expected within an autism-specialist environment, with pupils learning the skills of self-care, self-management and, eventually, self-sufficiency.  Our goal at Potterspury Lodge School is to provide our students with the opportunity to build towards a secure, happy and successful future.
Adaptable Curriculum
The curriculum followed is broadly based on the statutory requirements of the National Curriculum, but the delivery of subjects is adapted within the classroom to meet the very particular needs of our students. The curriculum model emphasises the importance of key core subjects, whilst offering similar breadth to the National Curriculum.
Careers interviews in Year 9 help shape a varied options offer in years 10 and 11 that leads to external accreditation and qualifications.
Alongside the academic offer students receive support from our in house clinical team, including timetabled Social Thinking sessions in Key Stage 3, as well as focused Preparation for Adulthood work in Personal Development and pastoral times. There is also an opportunity for students to have short periods of work experience where appropriate; these may be on or off-site. Where possible the school places students with local employers and works with partner organisations to ensure the suitability of placements.
The Proprietor
The proprietor of the school is:
Farouq Sheikh, Chair of the CareTech Board
Cambian Childcare Ltd
Metropolitan House,
3 Darkes Lane,
Potters Bar
EN6 1AG
Phone: 01707 601800
Residential School - Up to 52 weeks
Student Profile: please click here for a more in-depth look at our student profile.
Our students may present with one or more of the following:
• Mixed gender, ages 8 – 18
• Primary diagnosis of an Autism Spectrum Disorder
• Barriers to learning such as dyslexia and dyspraxia
• Additional communication and / or sensory needs
• Behind with age related expectations in terms of academic progress
• Mood disorder such as depression
• Anxiety
• Difficulties with emotional regulation
• ADHD/OCD/ADD/PDA/Tourette's Syndrome as a secondary diagnosis
• History of school refusal in a mainstream setting
• Has an Education, Health and Care Plan (EHCP)
Our dedicated team include:
✓ Specialist teachers
✓ Teaching assistants
✓ Residential staff
✓ Key worker
✓ Speech and language therapists
✓ Clinical psychologists
✓ Consultant psychiatrist
✓ Occupational therapists

Quick Links
➜  Reports
➜  Policies