Michael completed his 15k sponsored run for Comic Relief on Friday. He ran 15.64km in a time of 1:28:23 and has raised over £100 for Comic Relief!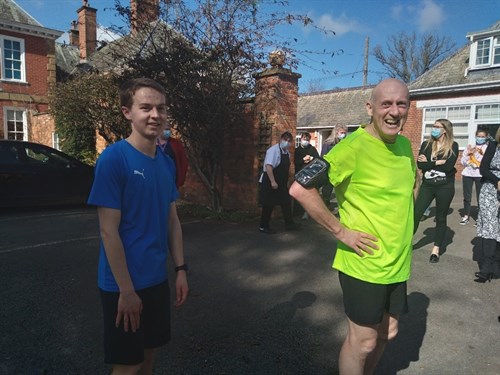 (Pictured is Michael in blue and Brian in green, after finishing their 15k run)
He would like to thank everyone that has sponsored him, along thanking everyone that cheered him as he crossed the line at the end. A huge thankyou to Brian, our Student health and well-being supporter for completing the run with Michael.
Well done Michael!