As part of our 'One Planet Living' initiative and work towards the Eco School Award, we have been learning a lot about biodiversity, global citizenship and healthy living. In order to embed and expand on what we have learnt, we decided to make this year's theme for World book Day 'Nature'.
Combining nature with exploring the outdoors though the senses, we set up an outdoor reading zone in our woodland area, with a wide range of books with nature themes. Our young people were invited to come and browse the book selection and exchange book tokens for their chosen literature.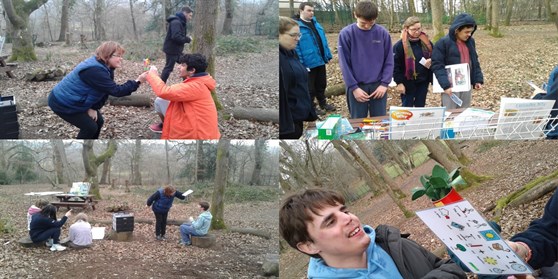 We also created a story corner made from logs, branches and leaves, where students were invited to come and explore a sensory story called 'The little seed' and find out about the journey of a seed as it grows into a tree.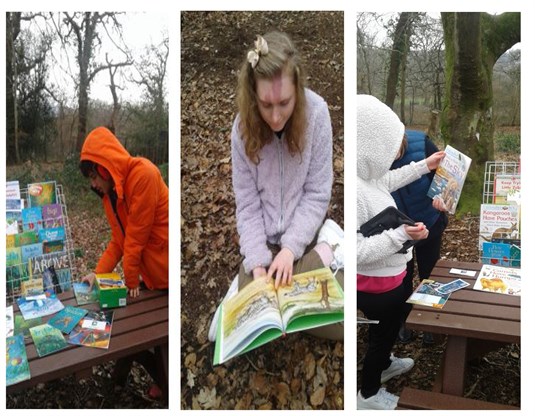 This year World Book Day also took place during the same week as our Careers Week. We therefore used this opportunity to also teach our students about the role of a librarian, learning how to put books into alphabetical order and sort them into different categories. We also organised a 'library scavenger hunt' in relation to this which was great fun.
Everyone thoroughly enjoyed the outdoor reading area, the story corner and all the exciting activities. The day was a perfect opportunity to learn more about nature and to promote literacy and a love of reading!