Huge congratulations to our very own Martyn Ball following his 'Pier to Pier' swim that has raised over £1000 to fund a defibrillator for Hill House.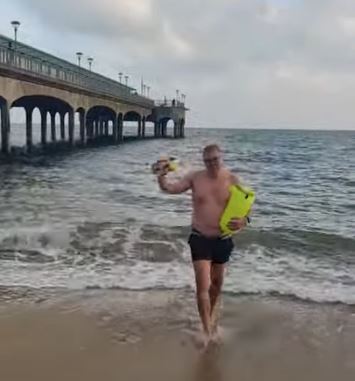 To raise funds for this life saving piece of equipment for all our students, staff and visitors Martyn swam from Bournemouth to Boscombe Pier (which is 1.4 miles) in the cold September waters.
To see the moment that Martyn finished, click here.
For more information about Martyn's swim or to make a donation, click here.