For students who require a residential placement at Cambian Wing College, we offer a range of high quality detached homes in the local community, close to the coastal town of Bournemouth.
Each of our homes is located close to the main college campus and all are accessible with strong public transport links. All of our residential accommodation is regularly refurbished, with well-appointed single occupancy bedrooms that students are responsible for and for which they hold their own keys. Most rooms have en-suite bathrooms with showers and every house has a communal sitting room, separate dining room and large modern kitchen/dining areas.
All of the houses and the college campus have outdoor space that can be enjoyed by students for relaxation and entertainment. Our team of care staff are highly skilled in supporting students within the residential setting and input to the waking-day curriculum, providing activities and enrichment during evenings and weekends.
Our ethos is to maintain a safe therapeutic environment in which students can learn and grow at their own pace and achieve in their own ways. We are committed to developing our working approach and keep the students at the centre of all that we do. The team will always be available to support, but will be encouraging the individuals to do as much as they can independently, this includes cooking and collecting their own medication.
The work that is offered in our residential homes is to effectively prepare and enable our students to develop the skills that are required for future independence and self-management. We maintain strong links with the education and wellbeing teams to ensure that a holistic approach is maintained throughout the individuals time with us. We do this by supporting the individuals in our care to focus on the following areas:
Daily routines to support college attendance
self-care and living skills
mental health and managing faced challenges
Managing medications and physical health
developing and maintaining social skills and friendships
Building positive relationships with parents/carers
Community inclusion and safety skills
Transition planning and future goals
For each of the areas of support that are identified, we assess the level of support needed at that time and build on this with the individual as required step by step with the positive approaches and experience of our staff teams.
We strive to focus on the voice of the individuals in our care and always offer regular meetings within the homes in order for them to feel valued and that their voice is being heard. There are plenty of opportunities to partake in in activities, including weekly gym and football sessions, boxing training and trips out to the cinema, meals out, walks in the new forest and visits to the beach, as well as in-house activities.
Some students remain at their residential placement during term and holiday time. In this instance we ensure that over the holidays staff are still on site but it may be a little quieter due to us having less students on site. Between MIR staff, education and therapy team we will still run in house activities for students who remain with us.
Students who go home for the holidays are supported by staff to liaise with their family around return dates, ensuring that they have all of their belongings and we also can ensure that we maintain communication via phone, emails, video meetings where needed to continue with support whilst they are at home.

Pear Tree House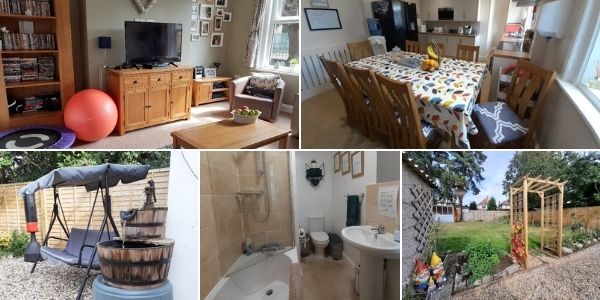 The home comprises of 5 bedrooms with their own en-suites. In addition to this, the home has a communal kitchen/diner, lounge and large garden that caters to the needs of the individuals living with us. Pear Tree House is situated a stones throw away from the college site and we support all of the individuals within the service to learn and independently travel to and from the college on a daily basis.
See the latest Summary Report from CQC for Pear Tree here.
For Pear Tree House Statement of Purpose, click here.
Southwood Avenue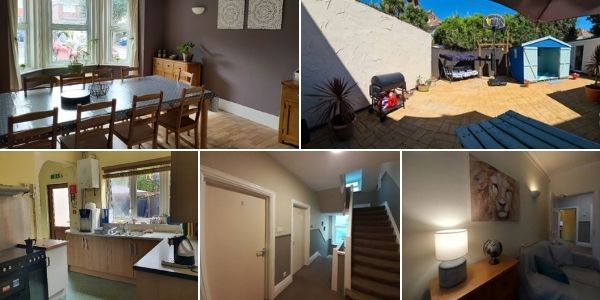 Southwood Avenue is an eight bed, 52 week home, linked with Wing College, supporting individuals who experience challenges as a result of their diagnosis of Autistic Spectrum Disorder.
We are situated along the south coast in Bournemouth and a short distance from Southbourne beach. The home itself is situated in a residential area on the edge of the local community with ease of access to a range of community provisions and resources to keep our students both engaged and connected.
Southwood Avenue has a large lounge, games room, dining room, and kitchen and laundry facilities. There is also relaxing garden space with a 'chill-out' hut and swing chair and Summer BBQ. All bedrooms are single occupancy and 80% have en-suite showers and toilets, where showers are not available in personal bedrooms there is a communal bathroom.  Southwood Avenue has a homely atmosphere – you won't see any company notice boards in communal areas, the décor and ambience reflects the homely feel. 
For Southwood Avenue Statement of Purpose, click here.
Milton Road
Milton Road is situated in the area of Charminster in Bournemouth and is a close walk to the Wing College. It is close to local shops, bus routes and a short bus ride away from Bournemouth beaches and town centre.
At Milton Road we have 8 bedrooms for students which are all furnished with bed, wardrobe, desk and chest of drawers. Some of our rooms are en suite and some have shared bathroom between 2 students which are cleaned daily by our domestic assistant. We have a communal kitchen/diner and lounge area for students to use.
For Milton Road Statement of Purpose, click here. 
Kings Park Road
Kings Park Road is an eight bedded home, that is open to students, family, and friends 52 weeks of the year and is linked with Cambian Wing College and 3 other residential settings in Bournemouth, Pear Tree House, Milton Road & Southwood Avenue. In addition to our bedrooms the home has a communal lounge, kitchen, dining area, garden and garage, which has been used by students for activities such as woodwork and gym workouts. Each bedroom is equipped with a bed, wardrobe & chest of draws, and students are actively encouraged to personalise their space with decorations, paint and pictures to ensure they create their home from home.
Kings Park Road is situated in the area of Boscombe. The vitality stadium, & Kings Park are on our doorstep and will take you two minutes to locate. Local shops and bus routes are easily accessible and the college is a 10 to 15 minute walk away. We actively promote community inclusion with our young people and this will often encompass students traveling independently to and from college each day. 
 For Kings Park Road Statement of Purpose, click here.