As October is Black History Month in the UK, Hartlepool School have spent some time focusing their attentions on learning more about the contributions of African Americans throughout history.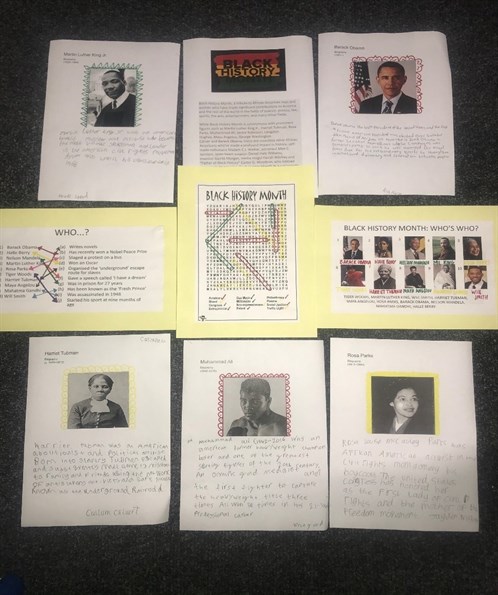 Some of the wonderful work that our students have created.
They discussed and researched a number of iconic black people from all periods of history, learning about slavery in the early 17th century to the experiences of African people living across the planet today.
The students engaged really well and found it eye-opening how huge the divide was between races; while simultaneously learning about the important and influential impact of brave black men and women, who continue to tackle racism around the world.