Our A-Level Art student and Art teacher had a fabulous and inspiring day in London.
Starting with a visit to an Exhibition at The Vigo gallery, where they were made very welcome and were introduced to the work of Lakwena Maciver. The large abstract paintings were based on different basketball players and each painting was the same height as the player they were representing with the designs all based on the basketball court lay out!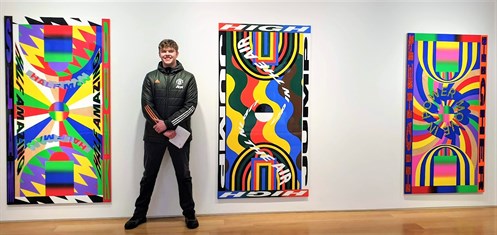 Our student is now planning to create an abstract self-portrait based on the structure of a football pitch, which we cannot wait to see!
They then headed to the Tate Modern, seeing lots of London sights en route, including Big Ben and the Houses of Parliament.  At the Tate, they saw first-hand,  some very famous works of art that we have studied over the years in art, including Roy Lichtenstein and Picasso.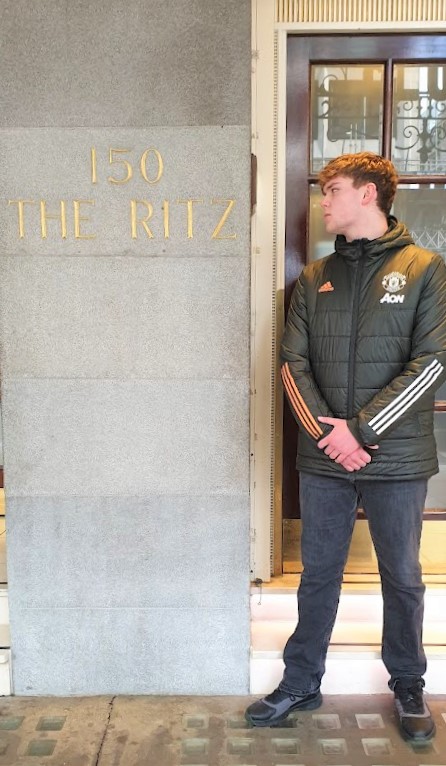 They completed the day with a visit to Tate Britain where they visited an exhibiton called 'Life Between Islands:  Carribbean-British Art 1950's - Now', which had work by Nigerian artist Njdeka Akunyili Crosby that our student has been studying as part of his project on identity for his A-Level.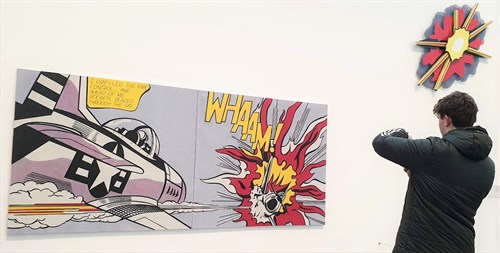 They left London thoroughly inspired and arrived back in the Lakes thoroughly shattered at 9:30pm!