We are delighted to announce that Cambian Somerset School has been awarded the 'Outstanding Education Award' at the Autism Hero Awards.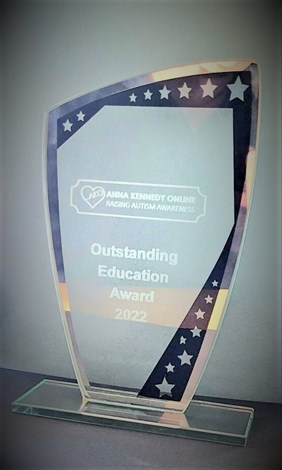 The Autism Hero Awards evening was held at the Chelsea Harbour Hotel in London, last Saturday (11th June 2022). It was a wonderful event, celebrating the amazing work that people across the country are doing for Autism.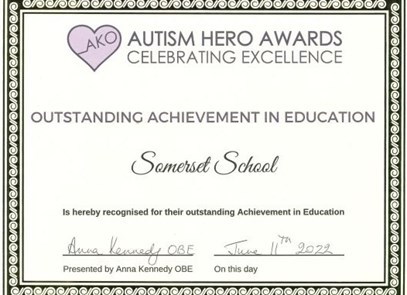 Members of staff, David Fielding and Cheryl Moolman attended on behalf of the school and accepted the award for us. We didn't know we had won until Somerset School was read out on the evening and we could not be happier with our success!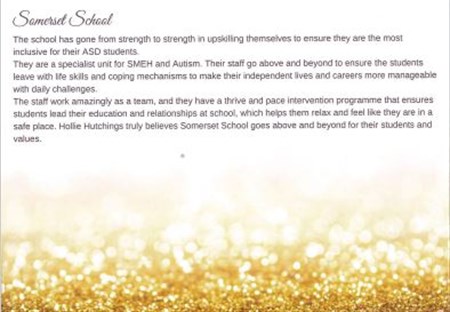 We would like to thank our very own, Hollie Hutchings, who nominated us for this award and everyone at the school for their continued hard work.
For more information about the Autism Hero Awards click HERE