A group of students recently visited Manchester City Centre to give out food and essential supplies to the homeless.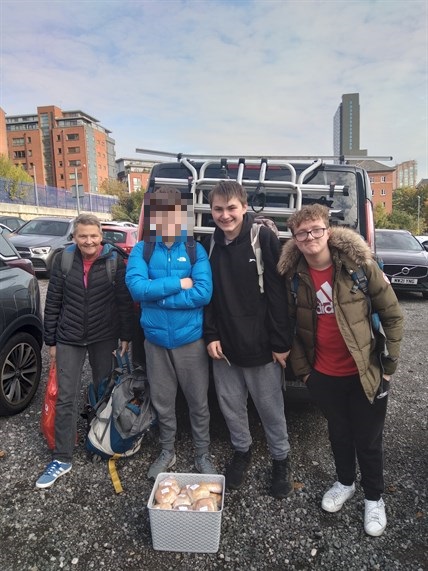 We made soup during Hospitality and Catering lessons and a selection of sandwiches the morning of the trip and then took these with us along with variety of other foods and drinks.
On arrival, students were initially quiet when interacting with the homeless people they met, however as the morning went on they became more confident and began having conversations with them and were less intimidated. They found that the individuals they were speaking to were very nice people who had not had a very good time, finding themselves with nowhere to live and with no money to feed themselves.
The students were sympathetic, showing respect throughout the day and really enjoyed being able to help the homeless with a meal and items such as wet wipes, gloves and socks.  They all had different items in their bags and were in charge of asking the individuals if they wanted them and handing them out to those who said yes.
Overall the day was very successful and a good learning experience for our students. They were full of ideas for the next visit which we are looking forward to taking part in during the winter months.