Remembrance Day is an annual event, where we remember all the people who have lost their lives while serving in the armed forces. It's also called Armistice Day or Poppy Day.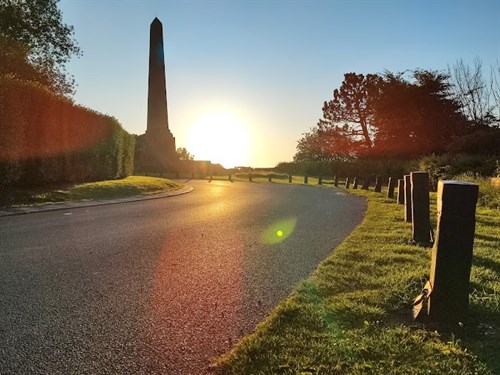 In Britain, Remembrance Day has been a tradition since the end of the First World War. It's also celebrated in many countries across the globe. People from different backgrounds, cultures and religions come together to honour Remembrance Day.
We remember the bravery and courage of those who fought in the World Wars on Remembrance Day. But, we also commemorate all those who have served in the army since, and those who are serving in the army today.
On Friday 11th November, students and staff took part in a two-minute silence at 11am in school to mark their respect and to remember all those who gave their lives in service to their country since 1914.
Remembrance Day is celebrated every year on the 11th of November. This is because during WW1, the conflict ended "at the eleventh hour of the eleventh day of the eleventh month".
On Tuesday 15th November, some of our students also visited the Oliver's Mount Memorial in Scarborough to see the wreaths of poppies that had been laid there on Sunday for the Remembrance Day service.